When you have a business that is focused on serving the needs of ultra high net worth individuals, it's all about developing and nurturing strong relationships. This applies not only to clients but also to the team of professionals at your firm who serve those clients.
No one knows this better than John Barry, Chairman and CEO of M Financial Member Firm Barry, Evans, Josephs & Snipes. A self-proclaimed "insurance brat," John joined his father's firm after college, drawn to the independence and lifestyle a career in insurance had afforded his family.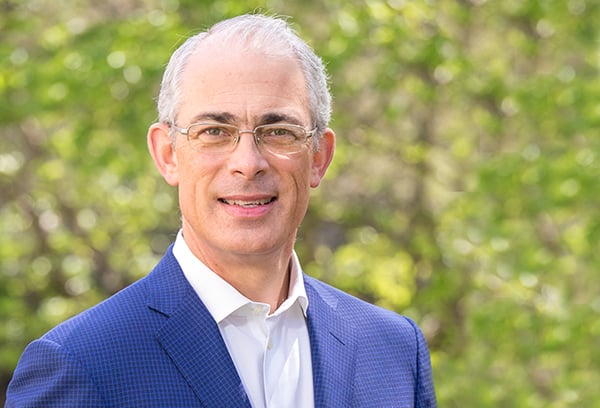 We sat down with John to gain his personal perspective on what makes an exceptional relationship and to learn his techniques for developing strong relationships with high net worth clients that stand the test of time.


Why is a client relationship focus so important to succeeding in this market?
The fundamental building block of any business, whether you're on the sales side or the service side, is to be able to build, cultivate, and nurture a high level of trust with the client.
This is especially true for insurance and financial advisors in this market segment. We work with public and private companies, high-income professionals, high net worth individuals, C-suite executives… The reality is that high net worth individuals expect more of a concierge type of service — interaction with a human being and service that is more high-touch.
At the end of the day, we are in the relationship business, not the transaction business. We treat our clients the way we would want to be treated.
The most successful advisors know they need to constantly progress and improve the customer experience but also fundamentally change the way clients view the relationship. You always want to be seen as one of their most trusted advisors.
If you want to compete effectively in this market and want to work with this type of client, you simply have to operate at that level.
As a Financial Advisor with M, you'll get the training and support you need to succeed in our high net worth market. Learn about our program.
How do you go about connecting with high net worth clients?
We try to research and identify people we think would be good clients. And often that involves social mapping. Social mapping means learning everything we can know about that person to ascertain whether or not there is a connection.
You can also build off of your current client base. You can ask, 'Did my client go to the same university as this prospect I want to see? Is it possible they were in the same club or fraternity? It is possible they played the same sports?' Or maybe they like to hunt. That's how you begin to find the connection point.
Is there a point in time when you know you have gained their trust?
There is. When you've cracked that high level of trust with someone, they open up and really tell you what's on their mind. And that's when you begin working on large projects with them.
Fruitful relationships aren't static; successful advisors know it's all about building that relationship over time. And what's so neat about it, is when you gain that level of trust, there is no competition; you will have earned their continued business.
What about networking? It is of value when trying to reach high net worth clients?
It's important to think about networking in regards to building your personal brand. What groups are you going to be associated with? And do you genuinely care about that cause or group?
If you are joining a group so you can sell somebody something, that's disingenuous and people will see through that. It will ultimately hurt your brand. But if you are passionate about education, the environment, or any particular cause, look around in the communities in which you do business and join a group in one of those areas you are passionate about.
Demonstrate that you are a quality person by volunteering your time, your money, and being a leader. And through that, you'll get connections to other people. Over time, that will produce very meaningful results in terms of your marketing. In addition, you'll feel good about giving back to the community where you do business.
How does sharing your client relationships help you cultivate your firm's own internal talent?
If a firm wants to have a succession plan, then it needs to cultivate the next generation of owner-leaders. It needs to create an opportunity or a glide path for that next generation of owner-leader to be connected to the customer base and grow.
It's why the individuals we look to bring into our firm are smart, highly motivated, a bit of a self-starter, and embraces the opportunity for mentorship. At our firm, and throughout our member firms, we not only emphasize mentorship, but we also create an environment where there is a lot of joint work, so those who are learning the business can go out and observe and interact with clients.
When you see a client together, there is a lot they can learn from the experience. And when we get back from the meeting, we can talk about it. 'What observations did you make about that experience? What did you like about it? Did you feel like the client was happy with our response? What did you think we did well? What could we have done better?'
I want our people to find ways to engage directly, in person, and not just digitally. I think the leaders of the world are the ones who have the best command of interpersonal communication. The ability to read people and body language…to really connect with people…there's nothing more powerful. It is truly the key to success.
There are many paths to success in the insurance industry. Magnet training and development can help you get where you want to be. Learn more about the M Financial Group Magnet Program.