Linda Cahill, co-owner and principal of Enza Financial, challenges the notion that men are best suited for the insurance industry. When it comes to the financial services sector, she believes the market for women is huge — and hopes to see more women bring their skills and talents to the industry.
Linda's Path to Success in Financial Services
Linda's career in insurance shares a common thread with many success stories: she had a mentor to guide her. Initially, Linda worked as an administrative assistant for her mentor, Joe Crea. Today, they are partners at Enza.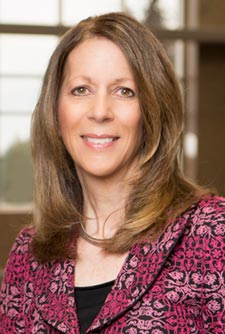 While working her way through college, Linda accepted the position at Enza. The company was very young, she was hungry to learn, and Joe was willing to teach her. She took anything off of his plate that she could, including underwriting and technical work. She put her college career on hold to get her CLU and ChFC, then finished college and started climbing the ranks.
"I slowly got into sales," Linda says. "First in the long-term disability market. And then I started working in the non-qualified executive benefits arena. I had a very strong technical expertise." Linda was able to leverage her knowledge and success and move into a partnership role with Joe.
Today, she uses her experience to mentor others. She calls it "real-life work mentoring." And for the last three years, she's worked with a new financial advisor at Enza.
What It Takes to Be Successful in the Industry
Linda worked her way up to reach her current level of success. But times have changed. A willingness to put in the work remains a key ingredient, but high achievers who want to accelerate their success have opportunities to do so.
The Magnet Program by M Financial provides that acceleration. Magnet is a two-year training program that gives new financial advisors access to the knowledge, skills, and confidence they need for success in this line of work.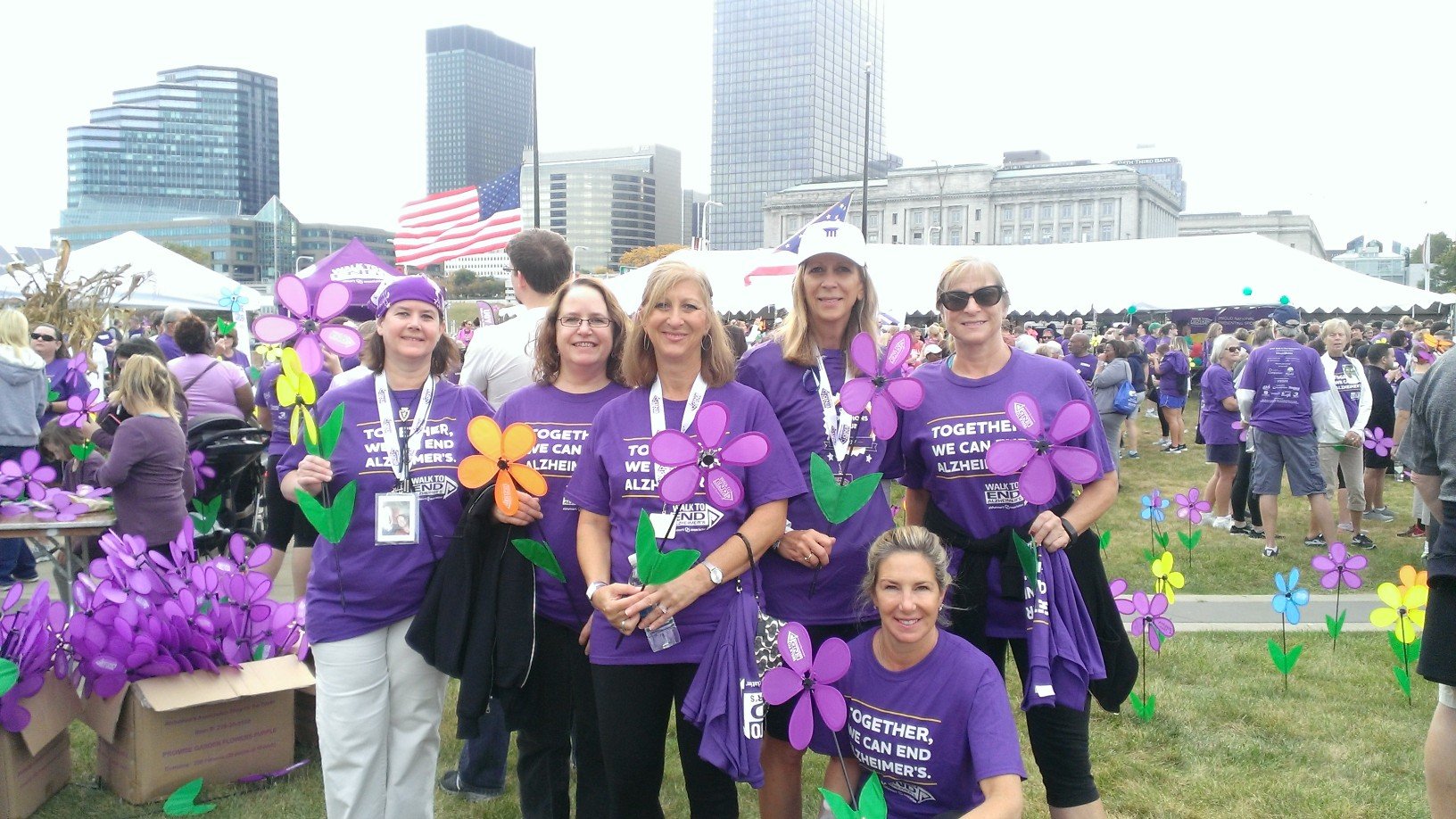 Linda and members of the Enza team at the 2018 Walk to End Alzheimer's.
Returning to the idea of female representation in the industry, Linda believes many women have a misconception about the job. She believes some avoid advisor roles because they find certain technical aspects daunting — yet most firms have experts on staff that can support their sales team. "I don't know many Member Firms that are just one-man or one-woman shops and do it all. They have a team of experts," she states.
"Our business is a complex business; there is no doubt about that," Linda continues. But she doesn't view financial advising as a highly technical job. "We tell everybody what we do for a living is help clients and their loved ones with financial security. We build security through retirement plans and wealth management financial planning, and we protect them through insurance vehicles so their families and businesses can continue on."
Her approach both attracts and retains clients. "Most of our clients are with us for a very long time," she says, "and we rarely lose them." In fact, some of Linda's closest friends today are people she first met as clients. She believes that as a financial advisor, there is a unique opportunity to get involved in people's lives and add value to them.
Becoming a successful financial advisor has given Linda the opportunity to serve others, experience gratitude, and also give back to the community.
"Joe and I established a charitable foundation," she says. "We give a portion of our profits away to different organizations that we support. That's really important to us, because one of our values is being enthusiastic givers. It's part of our culture."
A Unique Training Program for Financial Advisors
Today, anyone interested in a career as a financial advisor has the opportunity to learn from some of the best in the business. The Magnet Program provides mentorship, education, and marketing tools to help new financial advisors accelerate their success in the industry. The program's compensation package includes salary, commission, and opportunities for bonuses.
To learn more about this unique opportunity, visit the Magnet Program.