In September, M Financial announced new strategic relationships with PNC Financial Services Group and The Links, Incorporated. These relationships will generate new opportunities for current and new financial advisors with M Financial and add diversity to both Member Firm services and clients.
Let's take a closer look at how these relationships benefit advisors in the Magnet training program.
PNC and M Financial
PNC, a financial institution for retail banking, asset management, and corporate/institutional banking, will work exclusively with M Member Firms that align with PNC's national footprint. The agreement with PNC opens the door for M Financial advisors to offer insurance products to PNC customers.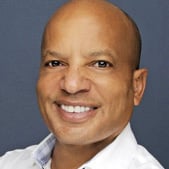 According to Wes Thompson, President and CEO of M Financial, "M is uniquely positioned to meet the life insurance needs of PNC's clients. Our comprehensive model expands PNC's capabilities and gives their clients access to life insurance solutions they can't find elsewhere."
For financial advisors in the Magnet Program, this means referrals for potential clients from PNC. Unlike other financial services companies, where new advisors must comb through their personal social networks in search of clients, M advisors will have access to even more potential clients who are actively looking for their services.
The Links and M Financial
The Links, Incorporated is an international nonprofit comprised of more than 16,000 professional women of African descent. In the U.S., there are chapters in 41 states plus the District of Columbia. This relationship creates new opportunities for both tenured M Advisors and those in the Magnet Program to work with high net worth women in this demographic.
Moreover, for members of The Links who are interested in entrepreneurial opportunities, this collaboration provides a direct path to the Magnet Program. The organization's national president, Dr. Kimberly Jeffries Leonard, believes that this partnership will support the economic empowerment of its members, including those who choose to go through the Magnet Program. "We are able to share this opportunity with our organization as a revenue stream and then invest that back into our communities and our programs."
M Financial Sets Its Advisors up for Success
A career as a financial advisor can be very rewarding, but it is important to work with a company that provides the tools and training needed for long-term success.
M Financial's Magnet Program gives its advisors a competitive advantage. Through mentorship, ongoing relationships, and new opportunities like those with PNC and The Links, Magnet advisors gain access to a broad range of potential clients – and a head start on building a strong book of business.
If you want to take charge of your success in a career as a financial advisor, learn more about the Magnet Program.