Continual advancements in technology are disrupting nearly every business sector. In an increasingly global society that emphasizes mobility and connectedness, digital engagement and data mining are transforming the way business is done.
According to James Kerley, Chief Membership Officer at LIMRA and LOMA, insurance is undergoing such a transformation. Client expectations are shifting, so providers and new entrants are reshaping their services to better meet those expectations.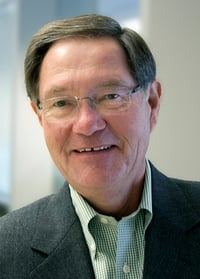 "Our industry is undergoing the greatest transformation it has seen in 100 years," James told us. "Our chief medical officers, senior underwriters, and reinsurance partners are exploring the impact of genomes research and the positive implications for improved medical underwriting. Meanwhile, our data scientists are uncovering new data sources and data analytics tools to revolutionize underwriting practices and improve the customer experience.
"Across the industry, billions of venture capital investments are focused on either the disruption or the transformation of our industry. Solutions to provide more efficient product sales and distribution, improved customer engagement, applied data analytics, and improved operational efficiency top the list," he added.
For insurance advisors, embracing innovation and using it to create a competitive edge are essential to success. So where is technology having the biggest industry impact?
Transforming the present, shaping the future
Innovative technologies are reshaping the day-to-day business of the average advisor in ways both simple and profound.
Firms are digitizing the underwriting process and automating claims processing, as well as applying similar advances throughout the sales lifecycle: from prospecting and identifying target demographics to the purchase of a product and payout of the policy.
Technology advances are also reshaping such tried-and-true areas as CRM systems, automated email marketing, video conferencing, and software for financial planning and portfolio management.
Making all of these touch points more efficient and effective enables advisors to focus on their clients and deliver the exceptional service those clients expect.
Data is changing how we do business
Improved information technologies have had tremendous impact on back office operations. Evolving software and platforms enable us to work more efficiently, yet more importantly, these tools are providing increasingly essential data that drives other parts of the business.
Data analytics allows firms and advisors to convert data into actionable insights that can be used to identify operational improvements, drive product customization, and inform all manner of data-driven decision-making. Whether the information is about industry trends, the performance metrics of a firm, or the results of a new sales initiative, access to comprehensive data is helping to improve both sales and service across the industry.
By applying predictive analytics, advisors and firms can accurately forecast real-world scenarios. This enables early identification of trends and emerging markets, and it helps advisors make sound business predictions and decisions.
Working smarter through artificial intelligence
LIMRA predicts that both the number of companies using artificial intelligence (AI) and the range of its applications will grow substantially. Many companies are already using AI in their daily businesses: online chatbots are now common, automated underwriting continues to expand, and companies are relying on AI to process the exponential volume of data being collected by the life insurance industry.
Transforming client communications
Our view of digital technology must include both those things we think of as business- or sales-centric and those we think of as lifestyle-centric. A good example of a digital advance that is changing our lifestyle is social media – but it's also changing how we work.
Recent LIMRA research found that 8 in 10 advisors now use social media in their practice. This is a smart strategy, because social media offers many communications and marketing advantages:
Immediate access to prospects and customer bases.
Ability to clearly segment sales outreach by targeting specific individuals or demographic groups.
Easily build their networks and ask for introductions.
By leveraging these and other channels to proactively share messaging and information, financial advisors can build a unique professional brand and be the trusted source for first-tier products and industry insights among their professional network.
Looking ahead
New technologies will continue to gain a stronger foothold in the industry, which is great news for advisors. Sophisticated mobile apps, behavioral modeling financial software, digital client service portals, real-time financial activity reporting, advanced risk-profiling software, and other technologies will free advisors to spend more time building meaningful client relationships and less time managing them.
Advisors who embrace technology have a competitive advantage over those who don't. Digital and information technologies are optimizing both back-end and client-facing processes, in turn directly impacting client acquisition, client satisfaction and retention, and earning potential – all critical factors for a financial advisor's success.
There are many paths to success in the insurance industry.
Magnet training and development can help you get where you want to be.
Learn more about the M Financial Group Magnet Program.